Alright lovelies, are you ready for the greatest thing since GFC?  Well then you need to check out Bloglovin'!  What's Bloglovin' you ask?  Well, only the greatest way to keep track of the blogs that you love.  With the discontinuation of Google Friends Connect, I decided that I needed to find another way to keep up with all of my favorite blogs that are not hosted by blogger.  I signed up for Linky Followers and I've had great success with gaining new followers, but I'm finding I don't get any traffic to my site from Linky.  I also do not enjoy reading my favorite blogs from there.  I stumbled upon Bloglovin' and I am in love!  It is very similar to Google Reader, in that you can see the beginning of the post and the first picture attached to the post.  Plus, Bloglovin' automatically updates your posts, unlike Linky Followers, which you have to manually update each time you write a new post.  I don't know about you, but I just don't have the time to do that every time.  Another added bonus is there is a Bloglovin' application for IPhone and Android devices.  Woohoo!  Like I don't spend enough time reading blogs.  Now it's a simple touch.  Love it!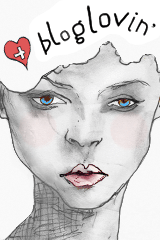 So, starting tomorrow I will be cohosting a Bloglovin' Blog Hop and in order to participate in the hop you need to sign up for Bloglovin'.  So I figured I'd give you all a quick walk through so that tomorrow you can just start mingling.  Go to 
Bloglovin'
.   Hit the green sign up button in the right hand corner.  Next enter an email address and create your password.  You will get a confirmation eamil that you will need to follow a link back to Bloglovin' to continue the process.  Once you click on the link you will be brought to a page where it says to choose blogs to follow.  You don't need to do this.  Click next in the bottom right hand corner.  The next screen let's you know about the mobile app so just click next again.  This screen will show that you are not following any blogs.  Click on Account in the upper right hand corner and toggle down to widget.  Choose the widget you want displayed on your page.  Put your url into the search query and it should pull up your site.  Click on your site and it will say display this icon.  The next page should bring you to a screen that has you display it into your layout.   Once you hit publish you're done!  If you view your blog you should see the icon and now your followers can add you to their Bloglovin' feed.  Seriously, so simple.  See you all tomorrow!