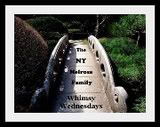 This is a vacation edition of Whimsy Wednesdays!  Woohoo!  There is so much going on while I'm away and I am so thankful to all of you who have pitched in to help out while I'm away.   If you haven't already, hop over and enter to win the fabric scrapbook from feature sponsor Kristy of Cup of Jo.  I also have two more giveaways coming this week, which you won't want to miss.  Plus, (drum roll please) the Bloglovin Blog Hop for July is Thursday!  I have nine fabulous co-hosts so we are sure to have a rockin' time.  I'm starting to fill up already with requests to co-host in August so if you're interested shoot me an email at russej10@gmail.com.  Now, lets check out some fabulous features!
Jen from Four Marrs and One Venus shared these delectable Magic Bars.  Love me some coconut goodness.
Rebecca from Time to Organize gave us some great tips and showed us how she reorganized her Pantry.  I love my that ocd nature can be put to the test with a little reorganization.
Amy from Home Happy Home showed us how to take an ordinary block letter and turn it into a statement piece using tin foil and puffy paint with her Foil Monogram.  I definitely need to do this!
Tammy from One More Time Events blew us away with her Great Outdoors Backyard.  I would swap spaces with her any day of the week. It looks so relaxing and I adore the chandelier!
Joan from Chocolate, Chocolate and More Chocolate teased our taste buds with her Chocolate Chip Cookie Dough Mug Cake.  Um, yes please!
Sheila from Blissfully Shabby dazzled us with her Live, Swim, Drink Summer Sign.  I just love the way she upcycled.
Finally, Jamie from Mom's Test Kitchen brought the heat with her Caramelized Chicken with Chipotle Tomato Sauce.  Jamie will also be back here tomorrow to give us another finger-licking good recipe and a giveaway to Hobby Lobby.  My favorite store and thing to do when I eat!
Thank you everyone for sharing your amazing projects! If you were featured make sure to grab a featured button.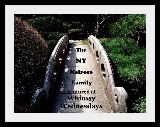 I am super excited that you all stopped by to share your whimsies with little 'ol me.
The Rules:
1. Follow me through GFC or Bloglovin'. I'd adore you forever and forever if you liked me on Facebook and Twitter and I'll be posting my favorites throughout the week.  I'm also a pinning fiend.





2. Please do not link parties or shops. Everything else is accepted.


3. Please grab my button and either display it with the post you are linking up or under your list of parties.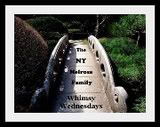 4. Please make sure to visit at least two posts for each link you submit. Everyone loves a sweet comment!