Last Updated on
This week is National Infertility Awareness Week. Infertility is defined as the inability to conceive or carry a pregnancy to term after 12 months of trying to conceive. If you are over the age of 35, the time of trying to conceive is reduced to 6 months. Infertility affects 1 out of every 10 people. I happen to be one of those ten.
Ever since I was little I knew that I wanted to have my own children. I chose my profession so that I could work with children. My infertility started long before I knew. My husband and I were married at 26, but we wouldn't be professionally and responsibly ready until we were 28 to start trying to conceive. I looked forward to going off of my birth control with anticipation. I knew that it was unlikely we would get pregnant right away, but I was so excited with the thought of becoming pregnant it didn't make a difference. To my surprise my cycle came the month after I went off of the pill, which was a shock because before I went on the pill my cycle was all over the place. I could go six months without a cycle, but I always chalked it up to being so active with sports. I played field hockey and basketball in college so I remained physically active even after high school.
After the first three months of trying and each month my cycle letting me know it hadn't happened, I was still fine. Then the fourth month came and no cycle showed up. I was thrilled. I took about five tests and all came back negative. I wasn't devastated, but how could we try again if I still didn't have a cycle. I made an appointment at my doctor's office, but needed to see someone else in the practice because she didn't have an appointment. This doctor, without ever having met me or knowing much about my file, told me that I had lost too much weight. See six months prior my female doctor had told me that if we were thinking of trying to conceive then I should lose about 25 pounds to get me to a healthy weight for my height. I had lost 30 pounds, but my BMI was exactly where it was supposed to be for a healthy weight. I left the office and quickly looked for a new doctor.
I found a doctor that understood my personality and put me at ease. He started me on prometrium, which is a hormone that supplemented the progesterone that I was not producing. He explained that my body was like that of a menopausal woman. After three months of the prometrium and still no baby I had my tubes flushed with iodine to make sure there weren't any blockages and my husband had is sperm level counted. Everything came back fine. After a total of eight months of trying, I was started on the fertility drug, clomid. I was on clomid for three months and we got a positive pregnancy test, March of 2009. Nine months later my beautiful baby girl was born on my 30th birthday.
Riley is two and a half and since having her we haven't not been trying. I have to admit that the stress of trying to conceive was too much for me. I was often told to relax and to just let it happen, but I was on two different medications that had to be taken on specific days within my cycle. The ups and downs of trying to conceive changed me. It made me a different person because I was consumed by it. Joe and I came to the conclusion about six months ago that we were happy with our family of three. If it happened when we weren't trying then we would be ecstatic, but I needed to be a mommy to Riley, rather than worrying and stressing about having another child. I needed to consume myself with her. There are days where I question our decision, but then I remember that the drugs made me crazy. My emotions were everywhere and I felt so alone during that time.
During this week of Infertility Awareness please don't ignore those that suffer through this. We just want you to listen. We don't want advice. We just need someone to listen and be supportive. Our emotions are everywhere. I can honestly say that my time of trying to conceive was one of the loneliest and darkest years of my life. Riley was well worth it though.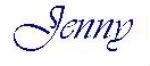 http://www.resolve.org/infertility101 (Basic understanding of the disease of infertility.)