Last Updated on
Let me start out by saying that this project is a long time coming. I procrastinated so badly with this it's not even funny. Our master bedroom has a sixteen foot wall that is scary just to think about climbing up on a ladder to paint. I had every intention of tackling this project back in October when I bought the paint to do it. Yep, that's right, the paint sat in the linen closet for six months! I was taking baby steps towards it though. I painted and renovated my walk-in closet, which you can read about
here
. I also organized my husband's closet. Finally, over spring break I started spring cleaning and realized I just needed to get it over with so I took the plunge. I am definitely not a good painter, but I get it done. There were three things that led to my success with this project:
1. Tape the edges with painter's tape.
2. Use an extendable bar on a roller to reach up high.
3. Beg, borrow and give puppy dog eyes to get my husband to do near the ceiling.
I took a couple shots of the room when I took a lunch break. Joe was home so he entertained Riley for me. Here's the sixteen foot wall.
This is over Joe's closet, which is the lowest part of the room (normal height of ten feet).
This is the other side of the ten foot wall.
I try to use the paint brush closest to the tape and then I use the roller to fill in the larger space. This is over by the door by the sixteen foot wall.
Here is the final product. The color is a slate grey, but has a blue hue to it. I love it!
This is my walk-in closet. I've added a couple of things for jewerly organization, which you can find here.
Joe's closet has stayed organized since February when I first dove into it.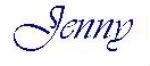 Linking to:
Tip Junkie
Today's Creative Blog
Serenity Now
Tatertots and Jello
I Heart Naptime
Claiming Our Space
and these great parties!