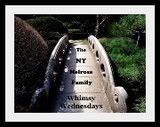 I can't even believe it's been 15 weeks of Whimsy Wednesdays already!  We've had over 200 link ups the past two weeks and I am so humbled and grateful for your participation in my party. 
I have a week and a half of school left and to celebrate I'm offering 50% off my ad spots for the month of July.  I want to be able to help promote your shop or blog because I know that's why I am where I am today.



There were so many fabulous posts shared.  Here are some of our favorites:
I got my Victoria Secret Summer Sale Catalog yesterday and I could have sworn that this was the same model and no sew cover up that Doranda from Watch Out for the Woestmans shared.  I like Doranda's version better than VC's.

Cabin Fevered Gem shared this enchanting bird bath.  I love the picturesque feel the bird bath has, regardless of it's surroundings.

I don't know about you, but I love the Olympics.  With this year being the Summer Olympics, The Real Thing with the Coake Family came up with some great olympic lesson plans that would work great at any summer bar-bq.

Amy from While Wearing Heels shared this fabulous barbell tutorial made from Dollar Store materials.  You have to check out Amy's blog for her daughter's circus birthday party.  This was one of the many amazing props to her party.

Deep in the Heart of…Arkansas?!! shared this recipe for Strawberry Pretzel Salad.  Doesn't it look delicious?  We love strawberries at our house so this is a must-make.

Recipes We Love made these amazing Sausage Cream Cheese Crescents.  It only has 3 ingredients!  Can you think of anything simpler?!

I'm sure by now you've all seen my affinity for sports decor.  How cute is this baseball wreath by Under the Craft Zone?  I, of course, would have a Yankees hat in the middle, but to each their own.

Thank you everyone for sharing your amazing projects! If you were featured make sure to grab a featured button.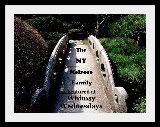 I am super excited that you all stopped by to share your whimsies with little 'ol me.
The Rules:
1. Follow me through GFC or Bloglovin'. I'd adore you forever and forever if you liked me on Facebook and Twitter and I'll be posting my favorites throughout the week.  I'm also a pinning fiend.




2. Please do not link parties or shops. Everything else is accepted.


3. Please grab my button and either display it with the post you are linking up or under your list of parties.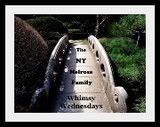 4. Please make sure to visit at least two posts for each link you submit. Everyone loves a sweet comment!