This homemade play dough recipe only requires two ingredients and the kids will love how soft it is to mold and roll into different shapes.
Two Ingredient Homemade Play Dough
Hi there! It's Kelly from Typically Simple with a fun kids' activity! As a former teacher and now mom to a preschooler, I love coming up crafts and activities that are not only fun, but have a bit of educational spin to them.
This homemade play dough recipe is one of my favorites to make because it only needs two ingredients! I've come across so many play dough recipes that call for a ton of ingredients and there is usually one or two that I don't have in the pantry, or it needs boiling water which means I end up making the whole recipe instead of getting my little guy involved. So this two ingredient play dough recipe is a huge hit in our house because he gets to help me make it!
Supplies
cornstarch
hair conditioner
food coloring
measuring cups
bowl
spoon
Directions
So this is really how easy this play dough recipe is...all you need to do is mix one part condition to two parts cornstarch. That's it! And if you want to make different colors of play dough, just add a few drops of food coloring.
I usually use about ½ cup of cornstarch and ¼ cup of condition and that gives us more than enough for one color. A trick for getting a rich color is to add the food coloring to the conditioner, mix well, then add in the cornstarch.
This play dough is so soft, but it also molds well and can be rolled, flattened, and smushed into different shapes. If you find the play dough to be a little too sticky, add a tiny bit more cornstarch, or I have also found just a teaspoon or two of flour to really help!
If you are using this with younger kids, this is not edible play dough, so keep an eye on any kiddos that might put things in their mouth or there are some really great edible play dough recipes out there!
And because I'm all about sneaking in some fun learning activities for the kids, you can grab a copy of these printable play dough mats to use with your homemade play dough! I shared lots of fun ideas for how to use these on over on the Typically Simple Facebook page.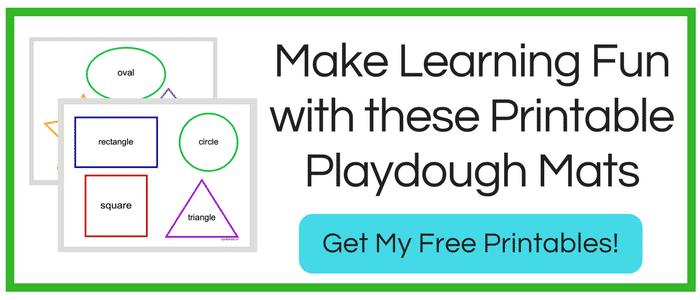 I like to laminate the printable play dough mats so that we can use them multiple times, but you can also just print them out each time you want to use them with the kids!
Looking for more fun kids' crafts & activities? Be sure to check these out: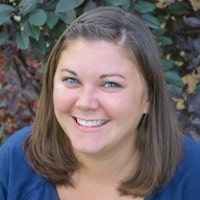 Kelly Meier shares creative inspiration for crafts, recipes, and kids' activities on Typically Simple. Kelly is a former teacher, now stay-at-home mom and a lover of all things chocolate, grande lattes, and the great outdoors...minus the bugs.
Connect with her on Pinterest | Facebook | Instagram | Twitter