My parents celebrated their 35th wedding anniversary last week and I couldn't resist baking cupcakes. If you missed their Anniversary gift you find it here. Do you know what the traditional gift for a 35th anniversary is? I didn't. It's coral. Seriously?! So incorporated it into my cupcakes.
I used my 1M tip to make the buttercream frosting have the look of a rose, which were the flowers my mom carried in her bouquet. I topped this cupcake with a sugar rose and some pink sugar for some added color.
I saw these liners at Michaels and just couldn't resist. The green that you see towards the bottom is meant to be the leaves that surround the petals of a flower. I wasn't really pleased with the way that they fit in the cupcake pan though. I think they were meant to have the dips of the petals, but I would rather have them straight so that I could just have my frosting be the petals.
I incorporated the coral color with the cupcake toppers, which I made in PicMonkey. The cupcake itself also has a coral tint to it because it is strawberry cake.
I'm not quite sure who enjoyed the cupcakes more, my parents or Riley and my nephew, who spent the day with my parents.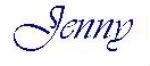 Linking to:
I Heart Nap Time
Tip Junkie
Serenity Now
Tatertots and Jello
and these great parties!