I am on Spring Break this week, which actually means I have a hundred and one projects I want to get done.  I painted our bedroom the majority of the day today.  Joe didn't have to go in to work until 2 today so he watched Riley, while I conquered painting our room with an 18 foot wall.  Heaven help!  I'll be sure to post about it, but tonight is a quick post since I'm exhausted.   Since Joe had to work it was Riley and I tonight for dinner.  She still doesn't eat meat so I decided on a simple, yet delicious salmon adopted from Good Housekeeping's Light & Healthy Cookbook.  The great thing about this recipe is that I always seem to have the ingredients in the house.  The sauce is enough for four servings and I always make the four serving amount because my husband will use the sauce on sandwiches leftover.
Start off by seasoning a salmon fillet with salt and pepper.  Then broil the salmon on high for 8-10 minutes.  While the salmon broils make the sauce.  You'll need: 2 tablespoons mayonnaise, 1 tablespoon white wine vinegar, 2 teaspoons Dijon mustard and ¾ teaspoon sugar.  That's it!
Mix all four ingredients together and you're ready to top the salmon with the sauce.
I love this sauce because you can see the Dijon in the sauce, which means you can definitely taste it.
Serve the salmon with couscous and a side of broccoli.  Riley had couscous, broccoli and avocado.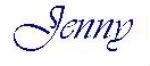 Linking up to:
Serenity Now
I Heart Naptime
and these great parties!