Winner, winner, chicken dinner! Michelle Caldwell McCord is the winner of the gorgeous Emmaline Bag! Michelle email me with your contact info so we can get the bag out to you asap. Congratulations!
Alright, so Easter Eve I decided to try out a new recipe that I adapted from here. It was so tasty that I had to share it with all of you.
1 lb of sausage (½ sweet & ½ hot) out of casings and cubed
4 cloves of garlic minced
1 red bell pepper chopped
20 leaves of basil chopped
pinch of red pepper flakes
¼ cup of extra virgin olive oil
½ cup grated Parmesan cheese
whole wheat pasta of choice (we went with rotini)
Start out by browning the sausage in a large skillet. I used a turn of the pan with evoo. Make sure to take the sausage out of the casings. I hate biting into a piece of sausage that had it's casing left on. Once the sausage is browned set aside. Start boiling the water for the pasta and then add the pasta when it's boiled. Cook the pasta according to the box.
On medium high heat saute the onion and garlic in the same pan that the sausage came from. You should not need any olive oil because of the oil left from the sausage. Once the onion and garlic are iridescent add the squash, zucchini, tomatoes, red bell pepper and basil. Add in the chicken bouillon cube, pinch of red pepper flakes and the ¼ cup of olive oil and cook on medium for about ten minutes.
Combine the pasta and sausage back into the skillet. Add the Parmesan cheese and cook through so everything is warm (about 5 minutes).
You can top with Parmesan cheese or have everyone add their own.
This was our Easter Eve meal with neighbors that are getting married in August. Riley is the flower girl for their wedding and she adores both of them, which is rarity nowadays with her finicky two year personality. It was a wonderful meal with good friends.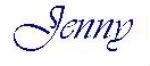 Linking to:
Serenity Now
Tip Junkie
Tatertots and Jello
I Heart Naptime
Today's Creative Blog
Claiming Our Space
and these great parties!