One of the first foods that Riley ate and has loved are strawberries. She loves eating them with yogurt for lunch and as a snack by themselves. When I told her we were going strawberry picking she was over the moon excited. She jabbered on in the car on the way to the farm to meet my mom singing songs and thrilled to be my little backseat driver. "Slow down mama!"
We started out with a couple of strawberries that weren't quite ready to be picked, but she definitely figured it.
Look at her getting down real low to find the perfect strawberries. She even has her basket half way filled.
It was Grandma's first time strawberry picking too. Riley is my mom's first grandchild and my baby loves her dearly. Riley started going to my mom's when she was two months old when I had to go back to work. This past winter Riley started going to another daycare twice a week and will go there full time next year. I know that my mom is sad that she won't have Riley every day, but it will give her a chance to be just Grandma. Sometimes I feel like my mom has had to be a disciplinarian with Riley and that's just not fair to either one of them. I love my mom from the bottom of my heart and I hope she realizes how much I appreciate all that she has done for my little family over the years. Thank you mom!
Me and my girl. She is such a sweet girl.
I loved this picture because it caught me playing with her hair, which I love doing because it's so soft and fine.
Grandma and her girl.
So I needed to use all of these strawberries. I made a Belgian chocolate cream cheese filled brownie with a strawberry topping. It was delicious! It came out more like cake than a brownie, which was fine by me. Just hand over the fork, honey.
Belgian Chocolate Cream Cheese filled Brownie Ingredients:
Duncan Hines Brownie Mix
Philadelphia Indulgences Belgian Chocolate Cream Cheese Spread
Make the brownie batter according to the package directions and spread half of it in the pan. Drop bits of the spread on top of the brownie batter. I say drop because it is difficult to spread. Finally add the second half of the mixture on top and bake.
Strawberry Topping Ingredients:
2 cups of strawberries hulled and chopped
⅓ cup of sugar
1 teaspoon vanilla extract
Over medium high heat mix the ⅔ of the strawberries with the sugar and vanilla extract. Cook for 5 minutes until the sauce starts to thicken. Add the final ⅓ of the strawberries and cook for three minutes. Chill the sauce in the sauce.
The sauce worked perfectly over the brownies, but would also work on ice cream, cheesecake or angel food cake.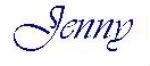 Linking to:
Tatertots and Jello, Positively Splendid Bacon Time with the Hungry Hypo, Six Sisters Stuff, I Heart Nap Time, DIY Showoff, Under the Table & Dreaming, Skip to My Lou, Craftomaniac,
Keeping It Simple, Serendipity and Spice, Alderberry Hill, Tip Junkie, Today's Creative Blog, Creatively Living , A Bowl Full of Lemons, Primp, Someday Crafts, Oopsey Daisy, Uncommon Designs Online, Somewhat Simple, Crafty Scrappy Happy, Mom on Timeout Delightful Order, My Romantic Home, Nap Time Crafters, Stuff and Nonsense, One Artsy Mama, Tidy Mom, It's Overflowing